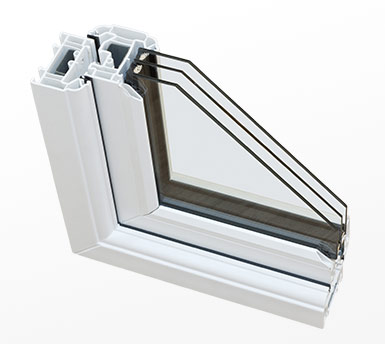 Vinyl Windows
Vinyl is one of the oldest window and door materials on the market. Due to its lower level of impact resistant properties, Vinyl is used in areas of central and northern Florida, away from the coast.
Vinyl is the construction term for Poly-vinyl Chloride (PVC). Yes, the same PVC that we've all heard of. PVC is the base polymer for many building materials. Depending on what additives are introduced, there can be a change in the structural and thermal properties of the finished vinyl.
Vinyl's corrosion resistance and welded joints make it one of the lowest maintenance products on the market. It is considered the most cost effective and one of the safest products sought after for its low level of thermal conductivity.
Double/Single Hung
CGI
PGT
WinDoor
Glider/Slider/Horizontal Roller
CGI
PGT
WinDoor
Round Top/Arch Top
CGI
PGT
Direct Sets
CGI
PGT
WinDoor
Specialty
CGI
PGT
WinDoor