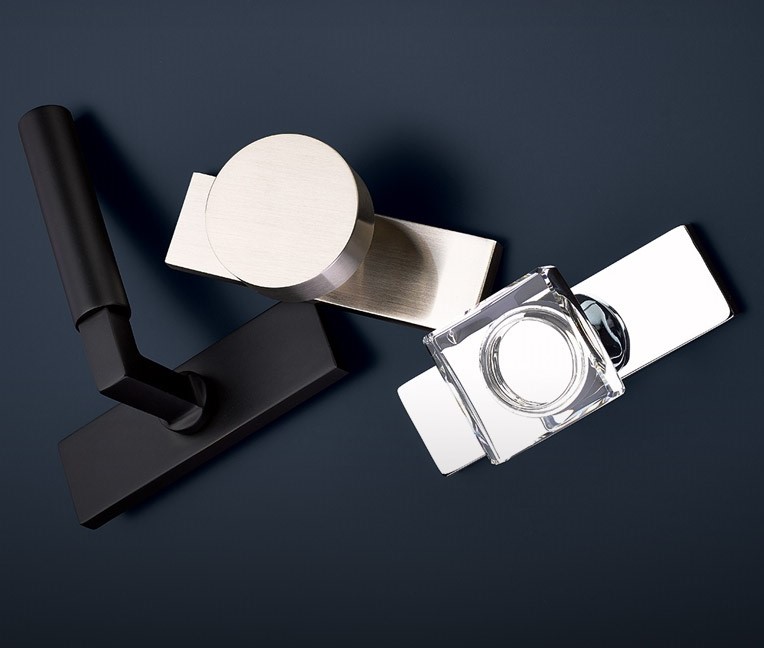 We want your custom home to express your personality, right down to the final details. We carry multiple lines of architectural hardware brands to complement our window and door product offerings.
We offer the very best brands on the market including Rocky Mountain Hardware, Ashley Norton, Valli & Valli, Hoppe, Baldwin, and Emtek.
Window Classics has it all: from Coastal PVD finishes that stand up the harsh environments of the salt spray; to beautiful living finishes that are designed to naturally patina with age. Oil Rubbed Bronze, Brass, Satin Nickel, and Solid Bronze are amongst the various finishes available to match your design intent.
We can offer you rectangular escutcheon plates paired with Ashley Norton's streamlined Apollo level to give you a modern and contemporary feel. Or maybe you prefer something more traditional such as Baldwin's Kensington handle set? Matching hinges and window hardware are always an option as well.
Want uniformity throughout your home? Consult with your local Window Classics representative on your interior door package as well to ensure that your interior passage and privacy hardware match the style and look of your exterior door hardware. These details are what will make your one of a kind home stand apart from the rest.  
Brands such as Marvin Windows and Doors and WinDoor offer several dozen standard
colors as part of their offerings.
Ranging from Ultra Pure White to Ebony and all the shades in between, specialty finishes such as pearlescent copper, clear anodized, and various mica finishes are all available.
Still looking for something truly one of a kind? We can create custom color to match whatever you are looking for. Bring us a swatch of color and we'll work with our vendors to match it so that your windows and doors come out exactly the way you want them.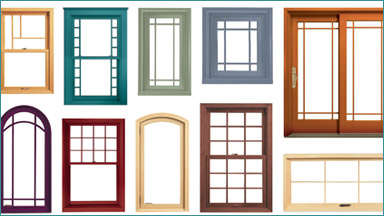 Hurricane Impact Resistance
---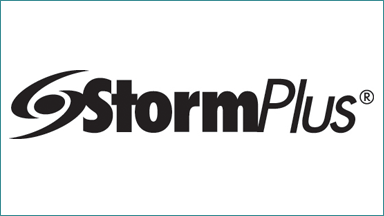 Specializing in territories like Florida, the Caribbean, as well as Central and South America has given Window Classics a wealth of knowledge of just what it takes to meet the needs of such weather driven areas. We are proud to offer hurricane resistant impact glass on all our windows and doors brands. We strive to take quality to the next level with luxury-class products built to stand up to the toughest weather conditions while meeting the codes and specifications of every region.
Hurricane impact resistant products are designed, tested, and certified for impact protection, cyclic pressure, and energy efficiency. They are the ultimate brand of protection against flying debris, intruders and unwanted outdoor noise while still providing the beauty and sophistication that you have come to expect from Window Classics.
All of our hurricanes impact resistant offerings meet or exceed Impact Zone and High Velocity Hurricane Zone (HVHZ)  ratings which are designed specifically to meet International Building Codes along with the Florida and Miami-Dade County building codes. Our Impact Zone products withstand winds from 120 to 140 miles per hour and are certified through the WDMA while our HVHZ offerings are built to withstand winds of over 140 mile per hour, equivalent to a Category 5 hurricane, while being approved by Miami-Dade County HVHZ NOA's and the Florida state database.
One of the most popular product options available today are integrated shades. Built seamlessly into your window and door products, the shades come as an add on to our standard offerings through Marvin Windows and Doors.
Built to look as if they are part of the window or door unit themselves, these shades come in several color options without any cords for a sleek design feel. Options include both light filtering or blackout fabric in 15 different color patterns.
Easy to install, these shades fit right into your window or door unit to eliminate any protruding aftermarket shades or alternate coverings. Maximizing your use of space while keeping with a minimal design feel, these shades are worth the price of admission for those that really want something unique in their forever home.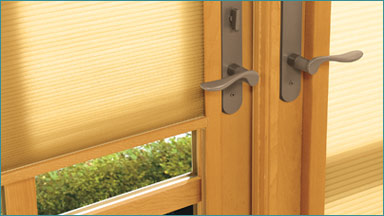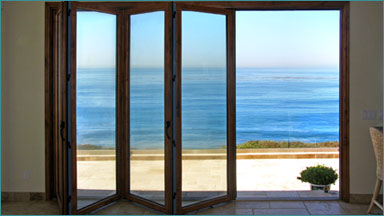 Modern design is all about open concept living spaces. Not too long ago that meant interiors with rooms that flowed together and lacked clear divisions between them. Today those same open living concepts apply to the barriers between indoor and outdoor spaces.
Spacious interior living spaces should flow seamlessly with the outdoors to give you the value-added realization of what you really paid for in your new Florida home: the beautiful weather and scenery. Window Classics achieves this desired design concept with the use of large expanse door systems.
Several different product lines fall under this category. Ranging from Multi-Slides, to Lift and Slides, and even Folding Doors. These assemblies can be put together to create expanses so wide that you can literally make the entire wall of your home disappear just by pushing the panels out of the way.
Imagine having a 50-foot-wide by 12-foot-tall opening in the back of your home that can simply disappear at the click of a button so that you and your guests can enjoy a night of the outdoors without having to leave the comfort of your home. That is what Florida living is all about.
Systems can be made to have a 90-degree corner meet allowing you to open an entire outdoor balcony. Pocketing systems are also an option to make your door panels disappear into the confines of your wall cavity and have the entire view outdoors completely unblocked.
Large expanse doors are the newest and most popular design trend in today's marketplace. No custom home is complete without one. Let Window Classics partner with your architect and his design team to give your home the level of detail that it deserves when it comes to complex one of a kind large expanse doors.
Large expanse doors are all the rage in today's Florida market. While large multi-slide or lift and slide door systems operate with surprising ease considering their sheer size and weight (especially units with impact glass), Window Classics has options for those that would rather opt for the ultimate convenience package: automation systems.
Automation systems operate on a belt and pulley system, which is the most common system for sliding doors. We collaborate with Summit Automation. Their system consists of a motor assembly, a smart switch, and a control box to control the doors. The system also comes with optional sensors to make sure your little ones won't accidently get a finger stuck on a closing door.
Several options are available for control of the system. Wall plates, remote controls, or even iPhone and iPad apps all work seamlessly with the automation system so that you can use the method that best suits your daily lifestyle.
Are you installing a smart home system into your new custom home? We have adaptors that can interface with your system, allowing you to operate your doors seamlessly through the same system as the rest of your home.
We don't stop at large expanse doors automation. We collaborate with Marvin Windows and Doors to offer window automation on their Ultimate Casement and Ultimate Awning lines. Your clearstory windows can be opened to allow the fresh sea breeze into your home without having a climb up a ladder to reach them.
Automation systems are just another luxury feature provided by Window Classics in an effort to bring the very best in custom fabricated products to our loyal customers and to give their home the elegant and personal touch it deserves.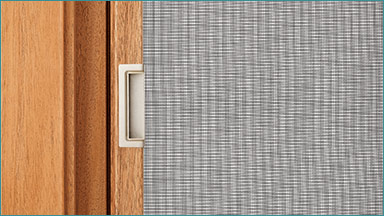 Beautiful coastal views should never be hindered. That's why we collaborate with several brands to bring retractable screens to the market.
Retractable screens are exactly what they sound like. The screen fabric is built into the window and designed to run along a track much the same way a sliding door panel does. When your windows or doors are closed, the screen quietly tucks away into the window or door frame and blends so that you don't even notice that it's there. When you want to let that fresh Florida sea breeze into your home, just pull on the screen handle and slide it to cover the exposed opening and keep any unwanted pests at bay.
The retractable screens are built to match the species of wood as the rest of your windows and doors and come fitted with screen handles that will match the finish of the handles on the windows and doors as well.
Simple and elegant but effective. Retractable screens are just another option to give your custom home the level of class it deserves.
Window Classics has always specialized in custom wood window products. Wood adds a level of detail and warmth to a home that is simply not achievable with any other products on the market. This is why wood windows are considered to be high-end, luxury class products. Not all wood is created equally. Hardwood or soft wood. Stain grade or paint grade. We offer a variety of select species choices to achieve your desired design intent.
Alder has always been popular for having tight and uniform grain with knots varied throughout its patterns. The knots provide additional texture and character to the wood and add darker contrast once it is stained or clear coated. Alder typically has shades of red and brown, but can also have a hint of yellow on occasion. It is one of the least dense hardwoods and is sought after for its ability to bring rustic design elements to a home.
Cherry is widely known for its rich red colors (although it can feature some brown hues at times) and exceptionally smooth textures with very tight grain patterns. Small knots can be seen at times depending on the quality of the wood selected. Cherry is sought hard for its ability to stain well and darken as it ages  in order to add warmth within a home.
Douglas is typically available with two different grain patterns: mixed or vertical. This is because Douglas fir is sought after as the #1 stain grade softwood on the market. Douglas fir has a light natural color with very tight grain patterns that lend themselves perfectly for staining. Vertical grain Douglas fir is the go to for architects and designers that are looking for stained wood finishes without the price tag that comes with most hardwoods.
Mahogany can be broken down into several categories. True Honduran Mahogany is the most sought after. African Mahogany is often used as a lesser substitute to save on cost. If you are seeking real Mahogany for your custom home, it's best to always double check to make sure you are getting Honduran Mahogany. Mahogany is the most recognized and desired of the hardwood species and is most commonly used for furniture and cabinetry. It is known best for its deep red hues and prominent growth ring pattern. Mahogany has less expansion and contraction than other woods and essentially eliminates all risk for rot and termites. This is absolutely the most sought after wood species on the market today.
Oak is one of the most popular hardwood species sought after because of its dramatic grain pattern. Its color is typically soft yellow and brown although it can also have some pink hues at times. Oak is one of the easier hardwoods to work with from a production standpoint and accepts stain very well making it one of the more desirable woods available.
Pine is the most common and widely used softwood on the market. It's typically the standard offering across most wood window and door manufacturers. Pine is known for its yellow hues and mixed grain patterns. It is generally used for applications where the wood will be painted although Pine does accept some lighter stain colors as well. Natural resin in the pine can create color variation in the wood when trying to apply darker stain colors.
Poplar is a smooth, fine grained hardwood that is known for its uses on interior door applications. It is lighter in color with a lot of variations in the yellow and brown families. Poplar is one of the least dense hardwoods making it one of the most affordable on the market. Stains can help hide some of the color variation and it's smooth surfaces make it exceptional as a paint grade product.
Walnut is the most unique hardwood species on the market today. Its color is mostly shades of dark brown, although some black hues and even purple can be seen mixed in at times. The grain is mostly straight with an occasional twist or curl. The heartwood grows at different rates than the sapwood giving the Walnut some blonde streaks within it. Its characteristics lend themselves to more rustic design elements.