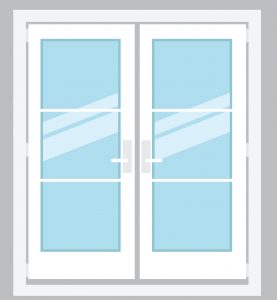 Swinging Doors
Swinging French and Patio Doors are a tradition in our industry. They are offered in a variety of styles and options. Raised panels on the bottom paired with Simulated Divided Lights offer a more traditional look while narrow stiles and rails with one lite of glass and square bead offer a much more modern or contemporary look to the product.
A staple of pretty much every home, swing doors offer tons of configuration options. From single panel to double doors to configurations with sidelights mulled at each end for maximum width all while still maintaining architecturally correct sight lines.
Matching transoms can also be mulled on top of your door units to allow for even more Florida sunshine into your home.
Aluminum
CGI
PGT
WinDoor
Panda